Management / Governance / Sustainability
MIAGI
Music is a great Investment (acronym: MIAGI)
A Section 21 Company - not for gain - Reg. No. 2001/015788/08
Management Team
Robert Brooks CEO and MIAGI Co-founder
Ingrid Hedlund Creative Manager, Deputy CEO and MIAGI Co-founder
Sisa Chumi Administrative Management
Munashe Muchina Project Management
Kabelo Kgoebane Financial Management
Chris Bishop Cape Gate MIAGI Centre for Music Principal
Auditors Deco Chartered Accountants
Picture below: members of our management team together with some very special individuals that MIAGI has had the privilege of knowing and collaborating with in the course of the years: Ahmed Kathrada, one of Nelson Mandela's closest colleagues, fellow Rivonia Trialist and Robben Island prisoner who gave his entire life to the liberation struggle in our country, Alison Balsom, world renowned trumpet virtuoso and Maxim Vengerov, MIAGI Patron, world renowned violinist, conductor and Unicef Goodwill Ambassador.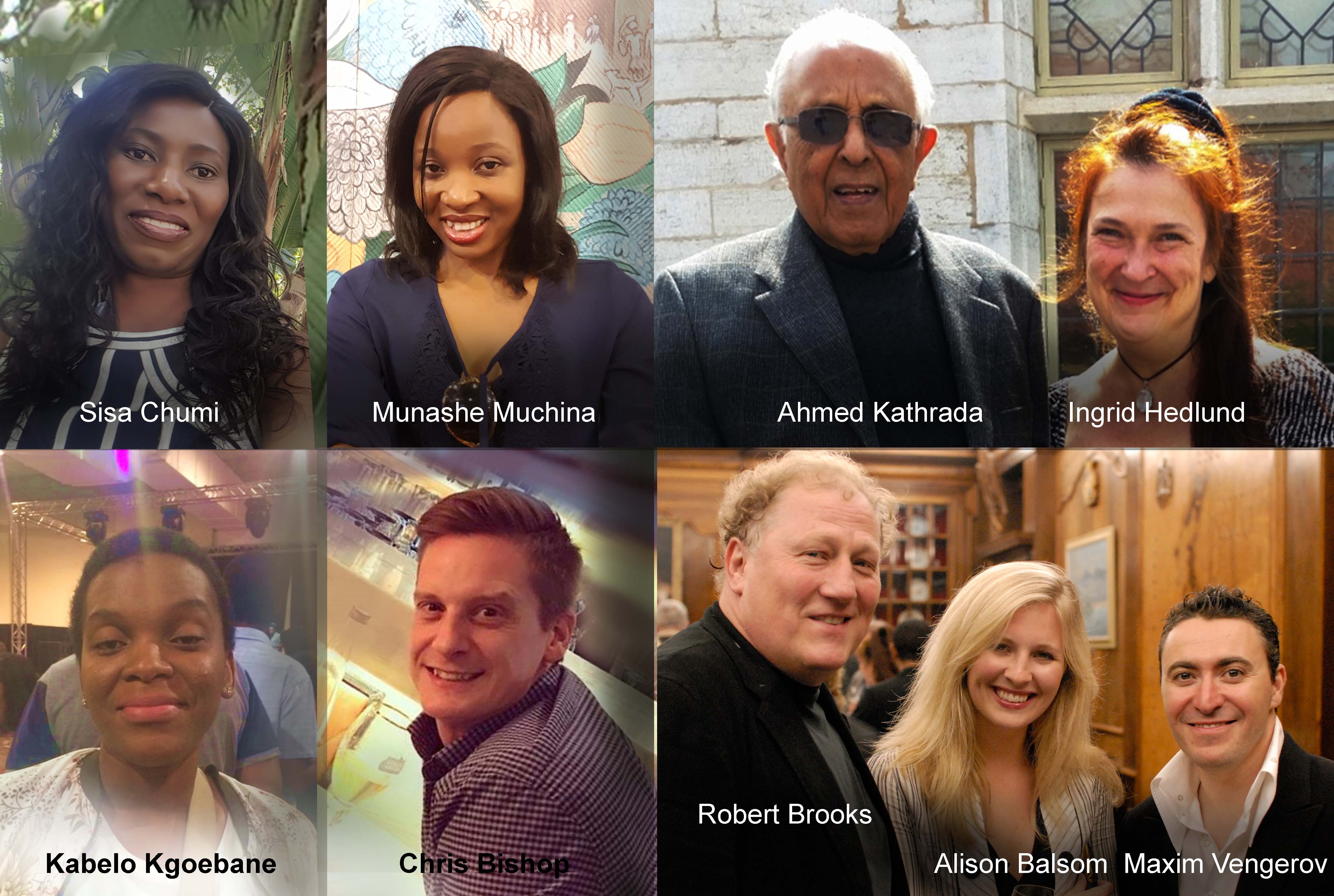 Board
Robert Brooks
Klaus Döring
Ingrid Hedlund
Matthew Krouse
Maria Kurian
Elizabeth Lindbergh
Rhulani Madale
Semane Molotlegi
Mikael Strandänger
Rudolph Willemse
Our MIAGI Goodwill Ambassador
Nozipho January-Bardill
Our Patrons
President Martti Ahtisaari, peace-facilitator, recipient of the Nobel Peace Prize in 2008 and former President of Finland.
Maxim Vengerov, internationally renowned violinist and UNICEF Goodwill Ambassador.
José Antonio Abreu, UNESCO Ambassador for Music and Peace and creator of the national system of children's' and youth orchestras and choirs in Venezuela (El Sistema).