Events
Wednesday March 28, 2018 @ 14h00
Cape Gate MIAGI Centre for Music, 5635 Mtembu Street
(behind the Morris Isaacson High School in Soweto)
Public Arco Festival Concert at CMCM - Entrance Free - Welcome! 
Performances by Arco Students and Teachers
Our March Arco Festival will be taking place from 24 to 29 March 2018 - follow this link to find out more about our Arco programme in collaboration with the Royal Birmingham Conservatoir in the UK.
Visiting Arco tutors Louise Lansdown, Lucy Nolan Jan Repko and William Bruce will be teaching CMCM's Arco students and coaching the Arco string ensembles.

Past Events
Thursday March 1, 2018 
Renowned choir and choral conductor from Stockholm
visited our music centre!
Interactive workshop / concert with conductor Bengt Ollen and members of the youthful choir from Stockholms Musikgymnasium (a school specializing in offering the students high quality music education, in addition to general school subjects)...and... with the Morris Isaacson High School Choir also joining in, to perform for our very special guests and sing Shosholoza together with them - Thank you to all performers and participants and a very special thank you to everybody who helped with the arrangements!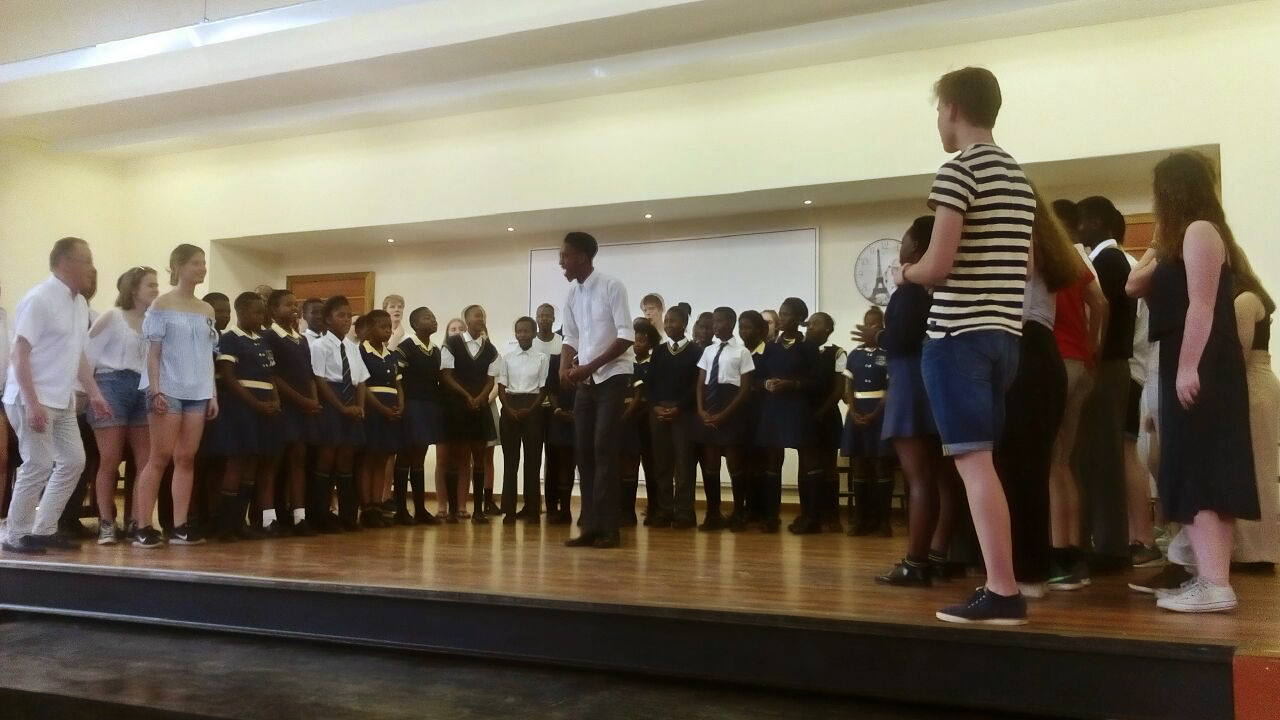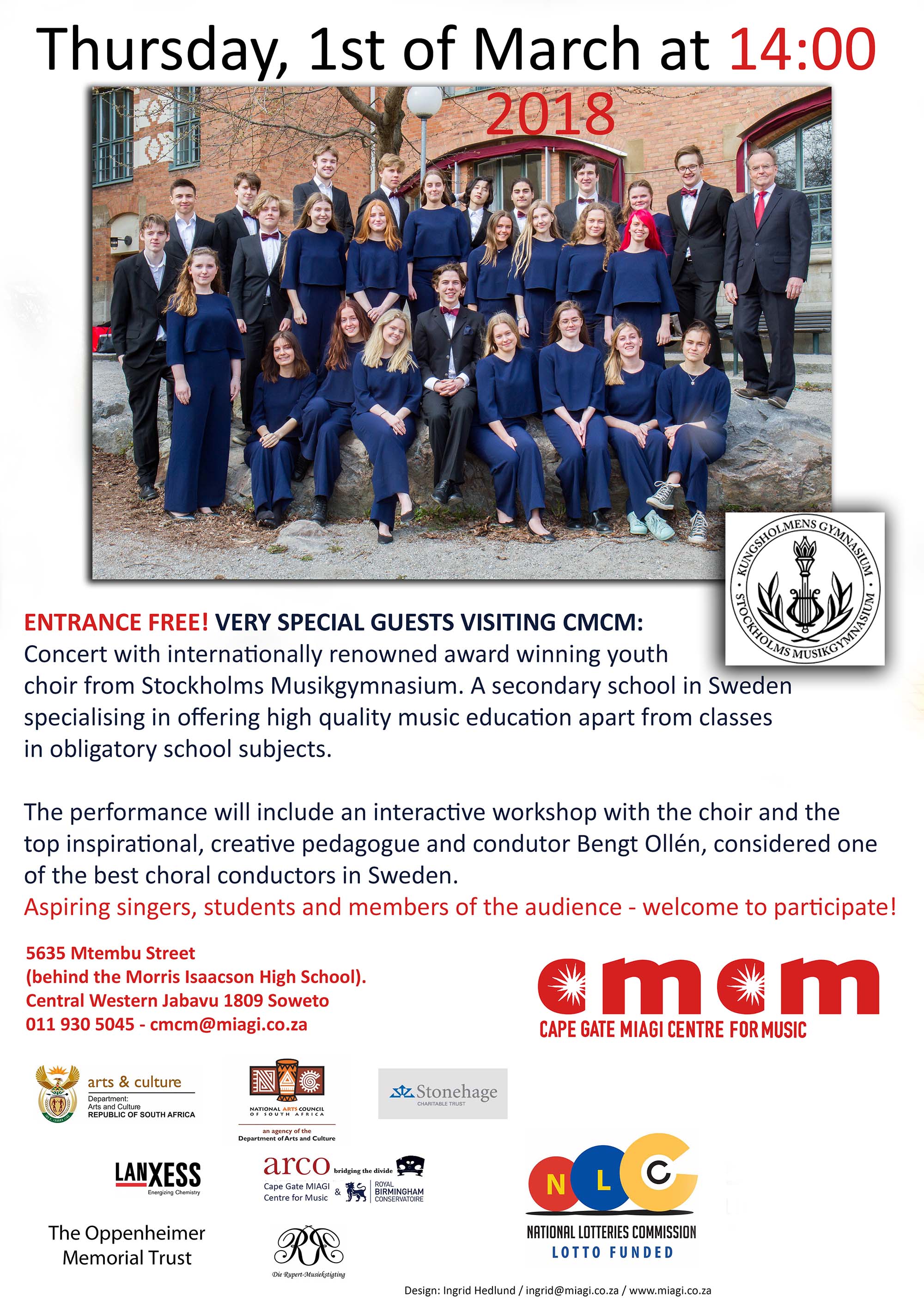 Soweto Jazz Explosion took place on Sunday 4th February 2018 at Cape Gate MIAGI Centre for Music behind the Morris Isaacson High School - 5635 Mtembu Street, Jabavu, Soweto. 
With Steve Dyer, Tshepo Tsotetsi, Sibusiso Sibanyoni, Themba Mokoena, Prince Lengoasa, Khaya Mahlangu, Mongezi Lungsta, Christine Msibi, Sibusiso Lerole, Bhekinkosi Hlatshwayo among others.
Mantswe a Marabi (Voices of Marabi) + a celebration of the feel good South Africa marabi sound by Steve Dyer. Marabi's roots date back to the tonwship shebeens of the 1920s and 1930s and is a catchy, highly danceable sound that is influenced by American jazz, ragitme and bles. Internationally renowned szxophonist and flautist Steve Dyer lead a six-piece band at this Marabi tribute. The show was opened by Jack Lerole's Shukuma, a Kwela music band formed in 1994 under the leadership of Big Voice Jack Lerole in 1994 it now features Big Voice Jack Junior on pennywhistle (text by Soweto Arts). Big Voice Jack Junior teaches pennywhistle and directs the pennywhistle ensembles at our music centre.
Below the photo please watch the video about the event with music and an interview featuring Steve Dyer, Prince Lengoasa and Friends on Morning Live!